Special Holiday Sale: 20% Off + Bonus Gifts + Free Shipping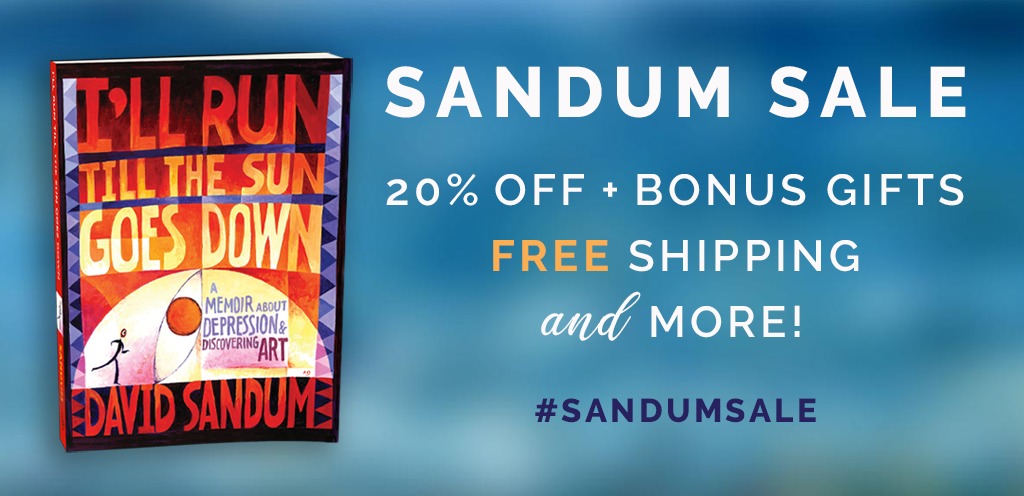 We're celebrating this holiday season with an amazing offer.
Purchase David Sandum's beautiful, award-winning memoir, I'll Run Till the Sun Goes Down, and receive gifts from Sandra Jonas Publishing!
With every purchase of David's book, you'll receive 20% off plus three greeting cards featuring his stunning artwork and a chance to win one of three of his original etchings!
And the shipping is FREE!
Hurry! Our sale ends Friday, December 13, 2019, at midnight (MST). The three winners of the sweepstakes will be announced Monday, December 16. Offer valid in the US only.
I'll Run Till the Sun Goes Down is a thought-provoking, dramatic memoir about human frailty, strength, and perseverance. Through both art and prose, artist and author David Sandum presents a searingly honest account of his descent into depression and the profound effect it had on his life.
"Visually stunning, psychologically hard-hitting, and emotionally mesmerizing."—US Review of Books
Happy Holidays!