Sandra Jonas Publishing to Partner with Tantor Audio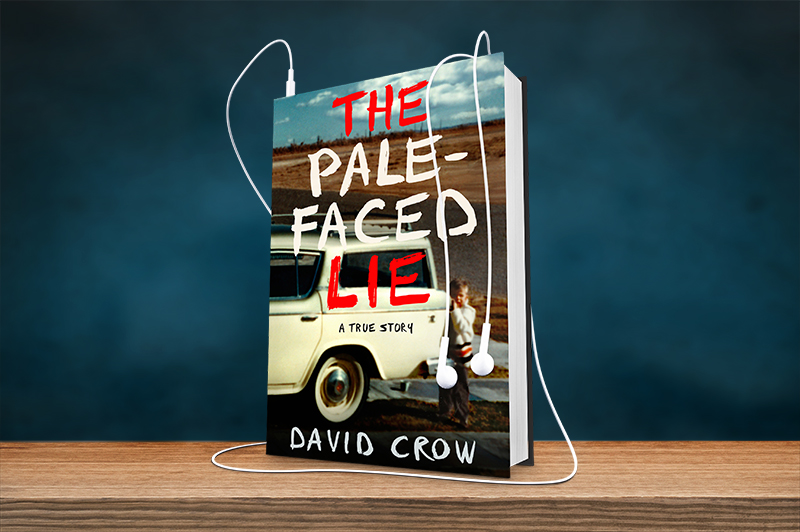 FOR IMMEDIATE RELEASE. Boulder, Colorado (September 19, 2019). Sandra Jonas Publishing is thrilled to announce it will collaborate with Tantor Audio to produce the audiobook edition of the acclaimed memoir The Pale-Faced Lie by David Crow.
Tantor is an award-winning independent audiobook publisher, producing more than 100 new titles every month. Tantor contracts with must-have authors of notable titles, including Booker Prize, Pulitzer Prize, and National Book Award winners and such New York Times best sellers as The Life-Changing Magic of Tidying Up by Marie Kondo, Wild Embrace by Nalini Singh, and Bush by Jean Edward Smith.
Tantor will select from its pool of over 150 of the industry's best narrators, an asset sought by publisher Sandra Jonas. "David Crow has written a riveting memoir about family and survival. Partnering with Tantor ensures that an exceptional narrator will give voice to his powerful story."
The Pale-Faced Lie is the true account of siblings raised by a mentally ill mother and violent father on the Navajo Indian Reservation. Receiving rave reviews from leading industry professionals and readers across multiple platforms, The Pale-Faced Lie is poised to be a breakout best seller.
Sandra Jonas Publishing is a premiere independent publishing house in Boulder, Colorado, committed to providing personal attention to authors, as well as editorial and design excellence and long-term marketing strategies.
###