New Coming-of-Age Memoir Revisits Another Tumultuous Time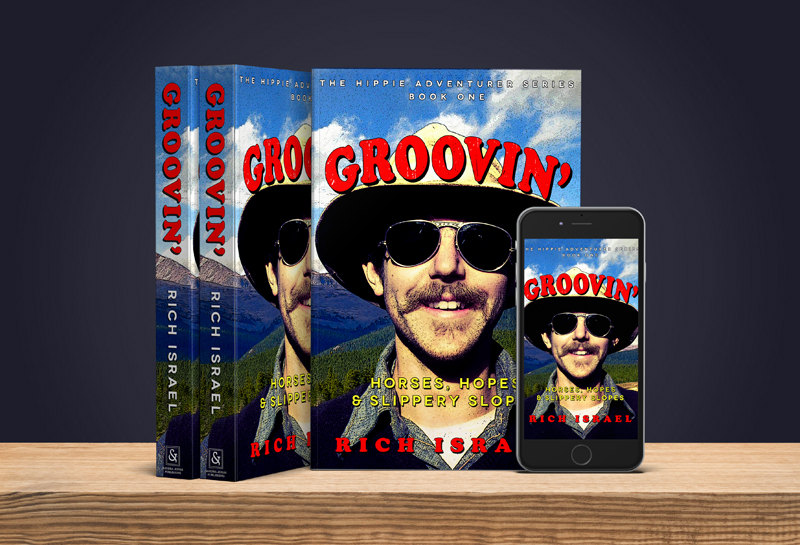 Boulder, Colorado, December 2016—In the first book of his Hippie Adventurer Series, author Rich Israel takes off on a journey of self-discovery during the sixties, long before cell phones, GPS, and the Internet.
Eschewing societal norms, he hitchhikes across the country, tries his hand at mining, works at a circus, and rides a horse hundreds of miles through the Rocky Mountain wilderness—all the while, the draft and Vietnam War are nipping at his heels.
Groovin': Horses, Hopes, and Slippery Slopes is the story of a turbulent period in our history, much like the one the United States is experiencing right now. Young people rebelled against the status quo, experimenting with sex, drugs, and new ways of thinking—a strong reminder that united voices can have a far-reaching impact.
The memoir provides a vivid depiction of that revolutionary decade, seen through the eyes of an adventurous young man hell-bent on living life to its fullest.
"We stood behind our battle cry 'Make love, not war,'" says Israel, "and marched into the world intent on change. And plenty of things needed changing, fueling the antiwar movement, the civil rights movement, the Native American movement, free speech, and free love. And we also needed to challenge the conventional mindset that failed to place a priority on enjoying passionate, heartfelt lives."
​
Surrounded by an endearing cast of characters, including canine and equine friends, Israel peppers his tales with wit and sensitivity, along with insights often gained through mind-blowing acid trips. "Follow your dreams" and "don't take life too seriously" are among the many lessons he learns in his evolving independence and growth.
​The book is available in print and ebook editions.