Happy Release Day!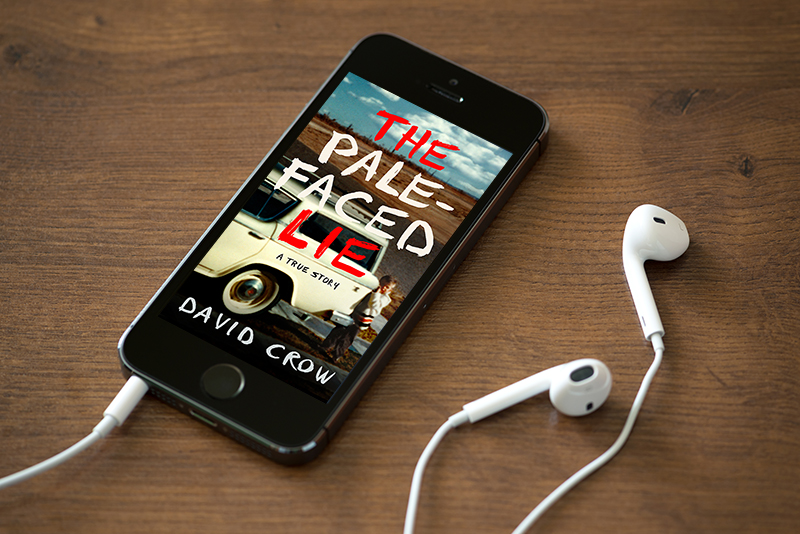 FOR IMMEDIATE RELEASE. Boulder, Colorado (January 28, 2020). Sandra Jonas Publishing is proud to announce the release of the audiobook edition of the memoir The Pale-Faced Lie by David Crow. Produced by Tantor Audio, it is narrated by actor, director, and producer Kaipo Schwab, whose film and television credits include Grey's Anatomy, Orange is the New Black, The Royal Tenenbaums, It Could Happen to You, The Protector, and Law & Order.
Tantor is an award-winning independent audiobook publisher, producing more than 100 new titles every month. Tantor contracts with acclaimed authors of notable titles, including Booker Prize, Pulitzer Prize, and National Book Award winners and such New York Times best sellers as The Life-Changing Magic of Tidying Up by Marie Kondo, Wild Embrace by Nalini Singh, and Bush by Jean Edward Smith.
"We're so excited to hear David Crow's story come alive," says publisher Sandra Jonas. "He has written a powerful, unforgettable memoir about family and survival, and we're looking forward to reaching more readers."
The Pale-Faced Lie is the true account of four siblings raised by a mentally ill mother and violent father on the Navajo Indian Reservation. It has been compared to Educated and The Glass Castle, receiving rave reviews from leading industry professionals and readers across multiple platforms.
The audiobook is available on Amazon, Audible, and Audiobooks.com. A sample is available here.
Sandra Jonas Publishing is a premiere independent publishing house in Boulder, Colorado, committed to providing personal attention to authors, as well as editorial and design excellence and long-term marketing strategies.
###