Book Tour: Mystery and Adventure on the Blue Glacier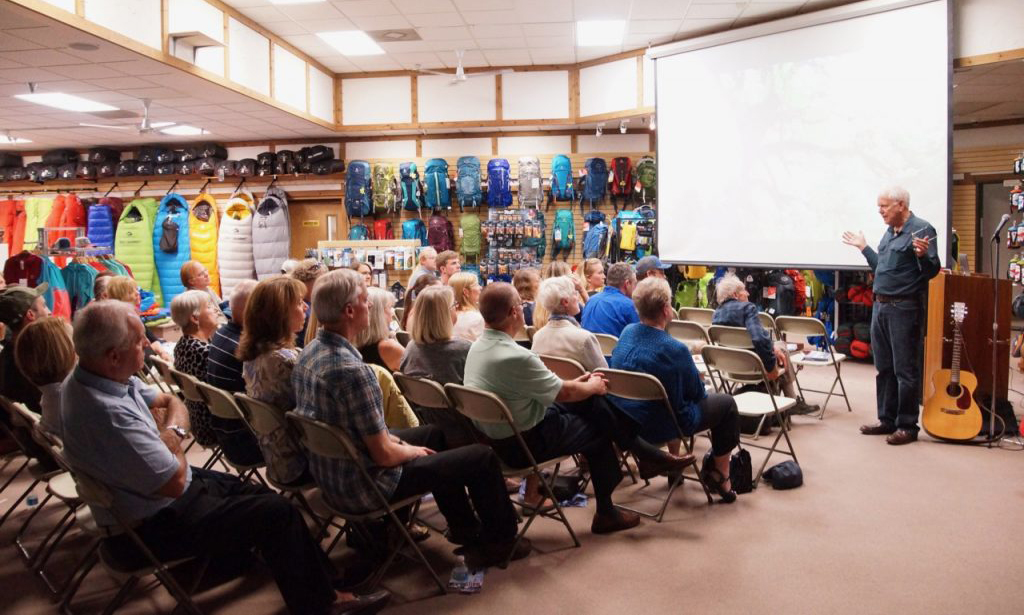 Author Bill Liggett  is on a book tour in Washington State. If you're in the area, please join him for a signing and slide presentation of the Blue Glacier and nearby rain forest in the Washington wilderness, the setting and inspiration for his debut adventure novel, Watermelon Snow. He spent the summer there as an 18-year-old and recently visited to do research for his book. Find out what it was like to live on a glacier for three months, and experience the beauty and majesty of this magical yet dangerous place:
Friday, July 14: Orca Books, Olympia: 6 p.m.
Saturday, July 15: Olympic National Park Visitor Center, Port Angeles: 3 p.m.
Tuesday, July 18: San Juan Island Library, Meeting Room, Friday Harbor: 7 p.m.
Thursday, July 20: Bellevue Public Library, Meeting Room 3, Bellevue: 7 p.m.
Watermelon Snow tells the story of climate scientist Dr. Kate Landry and her students on the Blue Glacier. Dr. Landry makes a remarkable discovery, triggering a series of tragic events that threaten her work, her life—and the lives of everyone around her. Against the backdrop of global warming, the book blends adventure, mystery, science, and suspense in the tradition of Michael Crichton and Robin Cook.